The Community Based Program fosters the use of retrained skills learned during treatment and discovering new ways of completing these skills within the least restrictive environment (e.g. home/apartment, work place, community). Based on the individual needs, there are two possible tracks with this program: Semi-Independent Living and Community Integration.
Semi-Independent Living
Origami has six private, onsite apartments that offer a middle step between residential care and living in an independent location. Rehabilitation Aides offer support up to five hours a day. Emergency support is available 24 hours a day.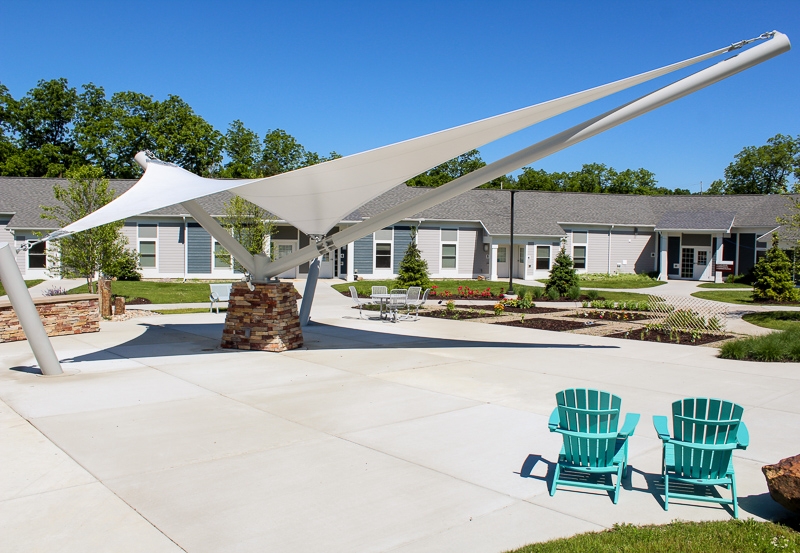 Community Integration
We can provide support in the home for up to 16 hours per week. Each client's rehabilitation goals, support, and treatment interventions are specifically tailored for their environment. This allows for a more seamless return into community life.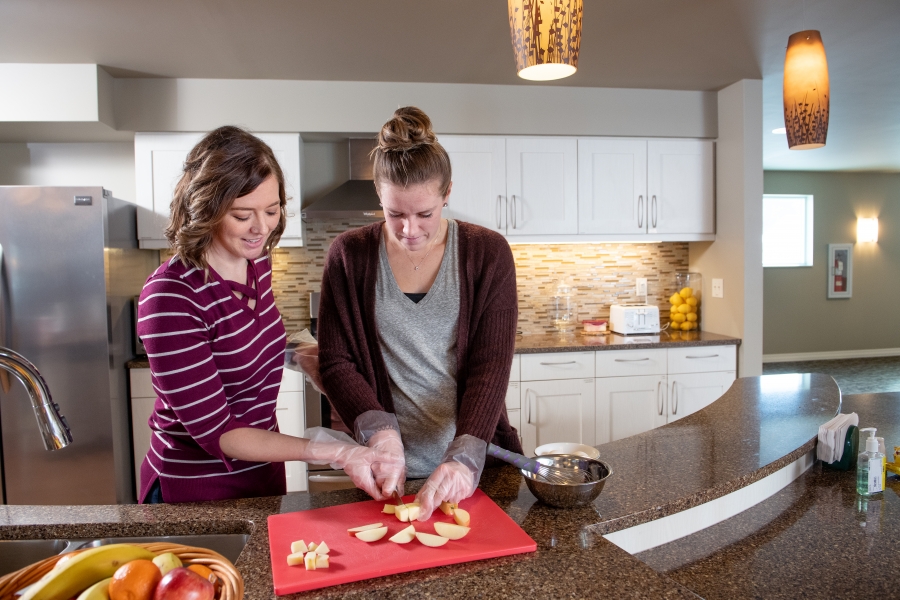 Admission Criteria
Male or female, 18 years or older with a primary diagnosis of brain injury (ages 16-17 may be admitted with special consideration).
Requires fewer than 5 hours of daily support (Semi-Independent Living). Requires fewer than 16 hours of support per week (Community Integration). Support may include basic and/or instrumental activities of daily living.
Transfers self with no more than modified independence
Medically stable, free from acute infection or fever
Does not require daily skilled nursing and direct oversight of medical needs beyond the support provided by Care Coordination
Minimum Ranchos Los Amigos Levels of 6/7
Engaged in, or actively pursuing, productive activity including, but not limited to: work, school, vocational/avocational activity, or extensive rehabilitation
Not a danger to self or others
Not actively engaged in substance use
Discharge/Transition Criteria
Treatment team's assessment indicates that the client has achieved a level of functional independence requiring limited support.
Behavior is not compatible with the program goals, group activities, or may prevent the progress of other participants*
Poses a risk or danger to self or others*
Meets admission criteria of another program in the Origami continuum and may transition accordingly
Interruption to secure funding*
*A discharge procedure will be followed ensuring the opportunity to access other appropriate resources.
Other Neurological Support
Origami specializes in neurological rehabilitation. Diagnoses may include but are not limited to, cerebral palsy, movement disorders, multiple sclerosis, neurological deficits stemming from aneurysm, seizure, and/or tumor, neuromuscular disease, Parkinson's Disease, post-concussion syndrome, spinal cord injury, stroke, or traumatic brain injury.