Advocating For a Loved One with a Brain Injury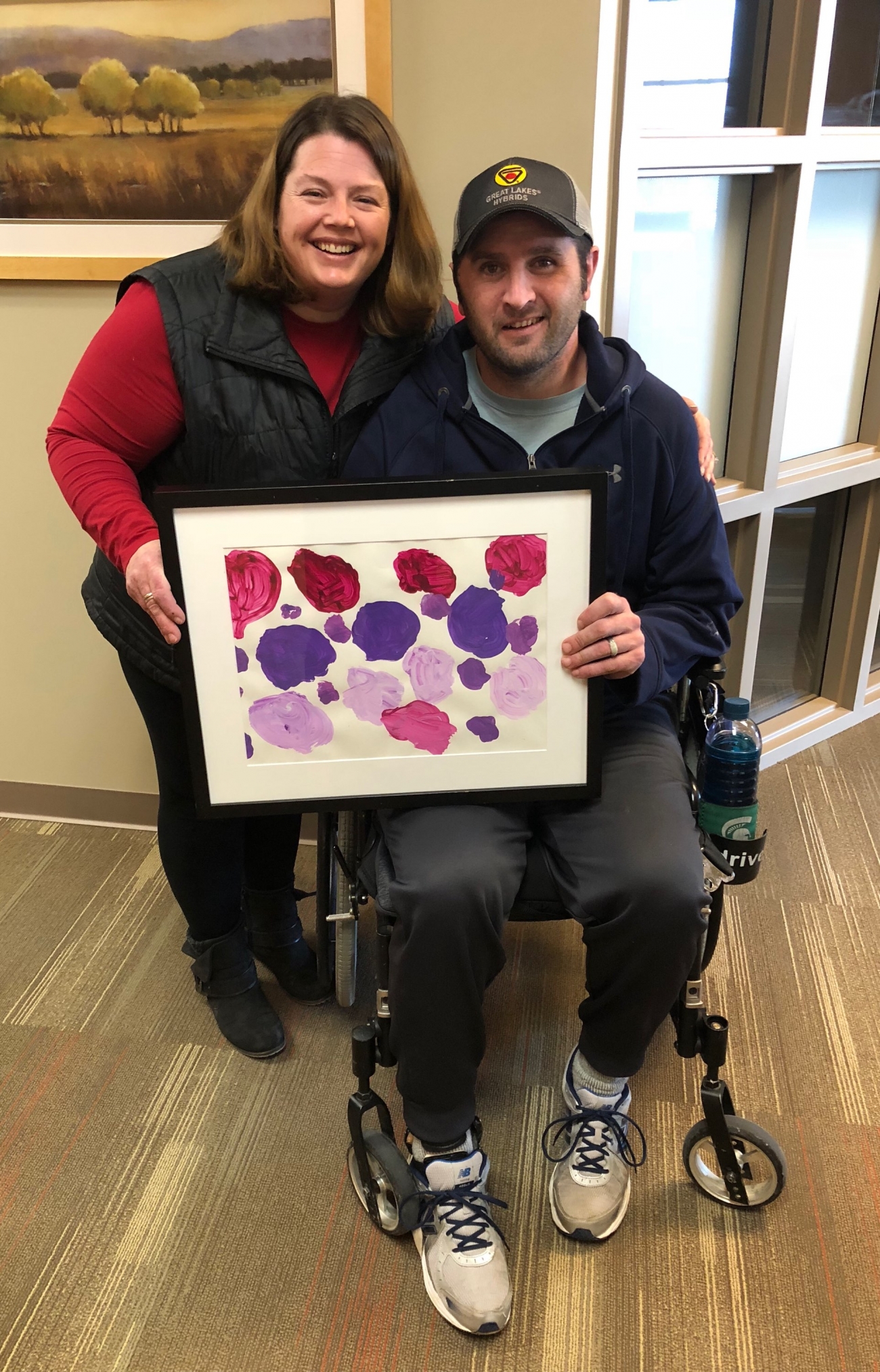 "It's funny how fifteen seconds can change a family forever," Sarah Bryde says as she reflects back on the tragic phone call she received from her brother-in-law on December 9th, 2016. She recalls the horror of hearing, "it's bad Sarah, it's really bad", referencing the horrific accident that her husband Michael had just been in. 
Sarah and Michael married on October 1st of 2011, the first day of bow season, "so Michael would never forget our anniversary," Sarah exclaimed. Together they have three children, ranging in age from five to 17. They were a very active couple, who loved outdoor activities such as playing volleyball with friends. In fact, they played volleyball together once a week and would consider that date night. 
Both of their lives changed forever on that day in 2016, when Sarah received the terrifying phone call about her husband. Michael had been in an accident at work, where a very large tree branch fell over thirty feet and hit him on the head. He was rushed to the hospital, where he spent his next few months and was diagnosed with a traumatic brain injury. Sarah recalls seeing Michael for the first time in the hospital and thinking, "no marks, no blood, nothing-it can't be that bad." But after the shock of touching Michael's ice cold body, Sarah realized his injuries were much more severe than she had anticipated. "The scariest thing about a brain injury is that you can't see it," said Sarah.
After 6 months at Sparrow, Michael was moved to Origami Brain Injury Rehabilitation's Residential Program. "Moving Michael to Origami is one of the best decisions I have ever made," said Sarah. She recalls finally being able to calm down, take a breath, and relax a little, knowing that her husband was being well cared for. She reflects on Michael's arrival at Origami thinking, "Origami is like a well-oiled machine, everyone knows exactly what they need to do and they do it." At Origami, Michael continues to receive occupational therapy, physical therapy, speech-language pathology, vision therapy, recreational therapy, psychology, psychiatry, and serial casting. 
Sarah says one of the hardest parts of this experience has been watching her husband struggle and knowing that she can't fix it or make it better. Despite such a challenging situation, Sarah remains motivated, keeping in mind that, "to be an advocate for any loved one, you have to be fierce, determined, and outspoken. This type of injury is not something you can be partially involved in. You must be 110% committed." 
After eight months in Origami's Residential Program, Michael is now living back at home with his wife and three children. They still make frequent trips to Origami for outpatient services, but Sarah doesn't mind the back and forth because, "having my entire family all together under one roof makes all the difference." 
If someone you love has sustained a brain injury, seek expert care at Origami Brain Injury Rehabilitation Center where we offer the region's broadest spectrum of brain injury rehabilitative care. For more information, please contact 517-336-6060 or info@origamirehab.org.