Avoiding Caregiver Stress & Burnout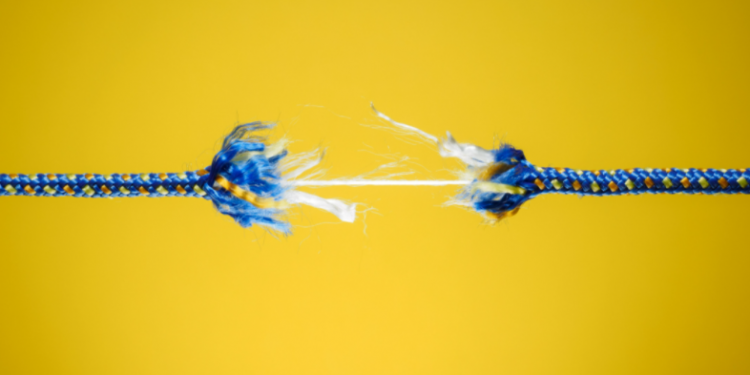 "There are only four kinds of people in the world: those who have been caregivers, those who are currently caregivers, those who will be caregivers, and those who will need caregivers." – Former first lady Rosalynn Carter
A caregiver, often a family member or loved one, assists a person in need with daily activities including, but not limited to, bathing, dressing, grooming, meal preparation, and medical needs. While this can be a rewarding journey, many challenges inherently come with being a caregiver. Many caregivers find themselves overexerting themselves physically, mentally, or financially. Without proper assistance, these challenges have the potential to exacerbate and cause great levels of distress.
Accepting role challenges and changes
Caregiving can be gratifying through making a difference in someone's life, improved relationships with the care recipient, and personal growth as a caregiver.
Many caregivers find themselves in the common position of being a caregiver to their spouse. Caring for a spouse can be rewarding, but this shift in the relationship can be challenging too.
Supporting loved ones after an injury or diagnosis
Check for environment/home safety:

Research adaptive equipment and home modification needs. Seek assistance from an occupational therapist (OT), physical therapist (PT), or speech & language pathologist (SLP) to guide you into making more informed decisions and receiving the necessary recommendations based upon your loved one's needs.
Learn about the assistive and adaptive equipment that may be needed at every stage of a disease or as one ages to ease your anxiety and improve your loved one's safety and quality of life.

Get organized:
Make a list of all the names of your loved one's rehab/medical team, their respective specialty, and contact information. An OT would be a great resource to assist with creating this portable health profile.
Make a list of your loved one's medications (dose, frequency, purpose, instructions). An OT can assist with creating a medication pictograph or tracking sheet.
Make a list of other emergency contacts in case you cannot be reached.
Keep all of this important information in a notebook or binder so that someone filling in for you knows where to find all necessary health information pertaining to your loved one. An OT or SLP can assist with getting this setup and ensuring no important information is missed.
To coordinate care, try using a shared calendar with family members and friends who may assist with caregiving and provide respite.
Complete advanced care planning:

Advanced directives enable people put their preferences for health-related needs and decisions in writing.
A living will, healthcare power of attorney, financial power of attorney, and a plan for funeral arrangements can ensure peace of mind for everyone.
Common factors associated with caregiver stress and burnout
Role confusion or change in the family dynamic: Separating the caregiver role from that of a spouse, child, friend, etc. can often be challenging.
Unrealistic expectations/demands: Expecting involvement as a caregiver to affect the health and happiness of a loved one with a progressive diagnosis positively is not always reasonable. This can also become burdensome for the caregivers themselves.
Perceived control: Lack of experience, financial resources, and skills can be overwhelming for caregivers. Fortunately, rehabilitation providers (I.e., OT, PT, SLP, PSY, and Social Work) can assist with this.
The unfamiliarity of caregiving effects: Caregiving can be detrimental to one's own health (physically or emotionally).
Signs and symptoms of caregiver stress:
Anxiety
Depression
Irritability or overreacting to minor nuisances
Difficulty sleeping
New or worsening health problems
Feeling tired and/or run down
Trouble concentrating
Feeling increasingly resentful
Drinking, smoking, and/or eating more than usual
Neglecting responsibilities
Cutting back on leisure activities
Signs and symptoms of caregiver burnout:
Low energy, feeling constantly exhausted even after rest
Neglecting one's own needs
Having trouble relaxing even when help is available
Feeling increasingly impatient and irritable with the person being cared for
Feeling helpless and hopeless
Withdrawal from friends, family, and other loved ones
Loss of interest in activities previously enjoyed
Changes in appetite, weight, or both
Changes in sleep patterns
Emotional or physical exhaustion
Remember: Once burnout occurs, caregiving is no longer a healthy option for the caregiver, or the person being cared for. It is essential to watch for the warning signs of caregiver burnout and act right away when you recognize the problem.
Coping with and prevention of caregiver stress and burnout
Educate yourself about your loved one's diagnosis/diagnoses to better understand the condition, current treatments, and what to expect moving forward.
Participate in a support network; consult with professionals to explore burnout concerns or attend an online/community-based support group.
Ask for help, look for respite care, or enlist friends and family to rotate to help with errands and care.
Practice acceptance: focus on what you can control, find the silver lining, and share your feelings (good and bad).
Take time to focus on yourself and your health:

Exercise daily
Maintain a healthy diet
Get a massage
Participate in activities that promote joy
Take breaks
Wake up a few minutes earlier than the care recipient to have time to meditate, drink coffee, or enjoy alone time
Remember: when caregiver stress and burnout put a person's own health at risk, it affects his/her/their ability to provide care.
Respite care
Respite care is the term used to refer to the act of leaving an ill or disabled loved one in the temporary care of another party while ensuring the continuation of care in a safe environment.
Respite care can be for an hour, a day, a weekend, or an extended period.
Respite care can be provided at home—by other family members, friends, or paid caregiving services—or in a care facility setting, such as adult daycare, residential facility, or hospice care center.
Consider using students/volunteers to allow for time away.
Community Resources
Caregiver Support groups: Caregiver Action online support groups (caregiveraction.org)
Eldercare Locator: Connects care partners to local services for adults and their families
Grief share: Enter a zip code to find in-person grief support groups in your area
General caregiver support: Family Caregiver Alliance (caregiver.org)
Respite locator: ARCH National Respite Network & Resource Center (archrespite.org)
Homecare & Hospice: National Agency Location Service (NAHC.org)
Mackenzie Le is an Occupational Therapist and Certified Brain Injury Specialist at Origami Rehabilitation. Origami Rehabilitation is a 501(c)(3) nonprofit organization. Origami provides comprehensive rehabilitation children, adolescents, and adults with neurological, developmental, mental health, and orthopedic conditions through their residential and outpatient programs. With their compassionate and innovative services, Origami creates opportunities and transforms lives.